What is Transfer of Credit (TOC) in Nios Open School Board?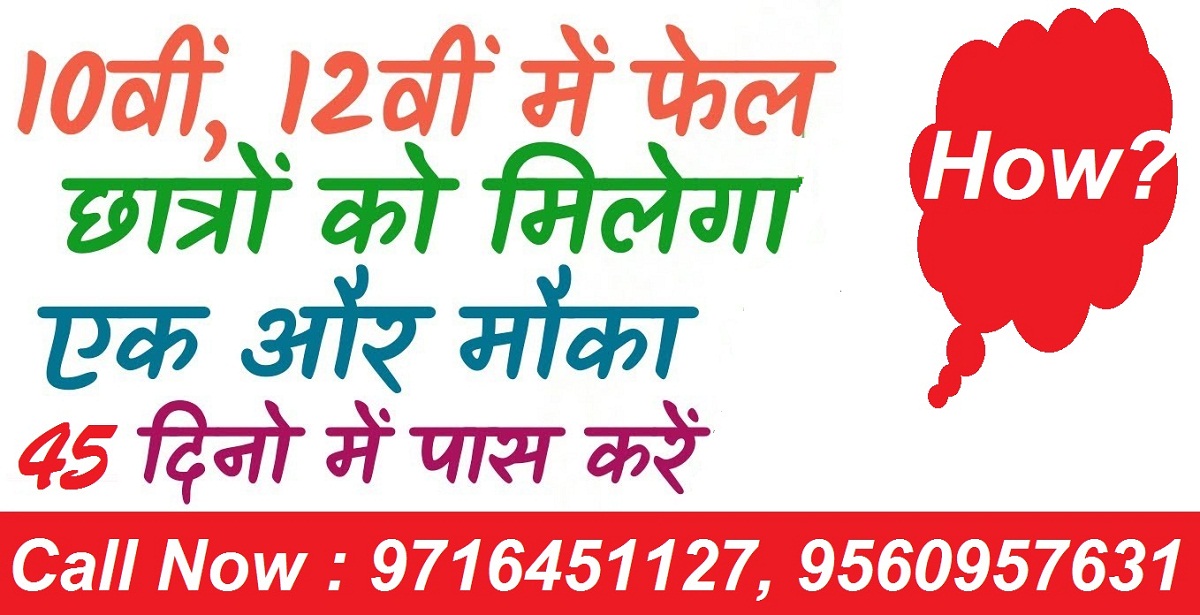 If you have failed in the 10th & 12th class from NIOS OPEN SCHOOL / CBSE/ STATE BOARD. So you can apply for nios admission. if you are 10th or 12th class failed students or have an original mark sheet of the failed & compartment you are eligible to take TOC in the nios board.
Let's discuss what TOC (Transfer of Credit) means in the context of NIOS OPEN SCHOOL. TOC, which stands for Transfer of Credit, is a facility available only to students who have not failed in all subjects in their 10th and 12th classes from any recognized board. Students can opt for TOC for subjects they have passed in their previous board results. TOC can be chosen when the same subject is mentioned in the NIOS subject scheme. Before applying for the TOC facility, students must check the NIOS subject TOC scheme and the list of board names accepted by NIOS for TOC.
This feature is provided by NIOS OPEN SCHOOL BOARD, allowing you to transfer your marks. If you have not failed or received poor marks in any recognized board's exams, you can seek admission to NIOS BOARD and utilize the TOC facility. TOC is available for up to two pass subjects.
Now, suppose you have failed in one or two or three subjects in your 10th or 12th exams. In this case, the marks of one or two subjects will be transferred to your NIOS mark sheet. If you pass all in allover results in your previous board, you won't be eligible for the TOC facility for two subjects. Instead, you can apply for an improvement exam.
The benefit of this facility will not be available to the students who have failed in 6th, 7th, 8th, 9th or 11th class or crossed five years after failing in the 10th or 12th class.
A learner should seek Transfer of Credits (TOC) at the time of admission in the subjects which are included in OPEN SCHOOL scheme of studies.
The facility of TOC will be permissible under the following conditions:
The learner will have the option to get the credit transferred up to a maximum of two subjects from the parent Board, provided these subjects are passed with at least 33% marks in the last five years (i.e., passed during 2016 or later).

The credits will be given only in those subjects which are included in NIOS BOARD Scheme of Studies and the Scheme of Examination. TOC in the subjects having practicals at the Senior Secondary level will be allowed only when the candidate was pass in theory and practical separately.

The learner will have to provide the original Mark Sheet issued by the Parent Board. Laminated Mark sheet will not be accepted.
Re-admission of Nios Open School Ex Learners
The learners of NIOS BOARD at Secondary/Senior Secondary level who have completed their validity period of five years of admission, but could not complete the course, are eligible to take Re-admission with NIOS OPEN SCHOOL. The credit of subjects passed (maximum of four subjects) in the previous admission will be transferred on submission of the original Mark sheet for seeking fresh admission if these subjects are passed by the learners through OPEN SCHOOL during the last ten years (i.e., if passed during 2014 or later).
List of Boards for Accepting TOC 
If you have failed in 10th & 12th class from any recognized board and want to take TOC facility. So you can find your board name. these 33 boards eligible for TOC in OPEN SCHOOL BOARD. 
| | | |
| --- | --- | --- |
| S.No | Code No. | Name of the Board |
| 1 | 0103 | Andhra Pradesh Open School Society, Hyderabad, Andhra Pradesh |
| 2 | 0201 | Assam Higher Secondary Education Council, Guwahati, Assam |
| 3 | 0301 | Bihar Intermediate Education Council, Patna, Bihar |
| 4 | 0302 | Bihar School Examination Board, Patna, Bihar |
| 5 | 0401 | Gujarat Secondary & Higher Secondary Education Board, Gandhinagar, Gujarat |
| 6 | 0502 | Haryana Open School, Bhiwani, Haryana |
| 7 | 0601 | Himachal Pradesh Board of School Education, Dharmasala |
| 8 | 0702 | J&K State Open School, Srinagar |
| 9 | 0801 | Department of Pre-Univesity Education, Government of Karnataka |
| 10 | 0803 | Karnataka Open School, Mysore, Karnataka |
| 11 | 0903 | Kerala State Open School, Thiruvananthapuram |
| 12 | 1001 | Madhya Pradesh Board of Secondary Education, Bhopal, Madhya Pradesh |
| 13 | 1002 | M.P. State Open School, Bhopal, Madhya Pradesh |
| 14 | 1101 | Maharashtra State Board of Secondary and Higher Secondary Education, Pune |
| 15 | 1301 | Meghalaya Board of School Education, Meghalaya |
| 16 | 1601 | Punjab School Education Board, Mohali, Punjab |
| 17 | 1602 | Punjab Open School, Punjab |
| 18 | 1701 | Madhyamik Shiksha Board, Ajmer, Rajasthan |
| 19 | 1702 | Rajasthan State Open School, Jaipur, Rajasthan |
| 20 | 2001 | Tripura Board of Secondary Education, Agartala, Tripura West |
| 21 | 2101 | UP Board of Secondary Education, Allahabad, U.P. |
| 22 | 2201 | W.B. Board of Secondary Education, Kolkata, West Bengal |
| 23 | 2202 | West Bengal Council of Higher Secondary Education, Kolkata, West Bengal |
| 24 | 2203 | West Bengal Council for Ravindra Open Schooling |
| 25 | 2601 | Jharkhand Academic Council, Ranchi, Jharkhand |
| 26 | 2801 | Goa Board of Secondary and Higher Secondary Education, Goa |
| 27 | 2901 | Chhattisgarh Madhyamik Shiksha Mandal, Raipur, Chhattisgarh |
| 28 | 2902 | Chhattisgarh State Open School, Raipur |
| 29 | 3401 | Uttarakhand Board of Examination, Nainital, Uttarakhand |
| 30 | 9809 | International Baccalaureate – Asia Pacific |
| 31 | 9901 | National Institute of Open Schooling (See Section 2.5) |
| 32 | 9902 | Central Board of Secondary Education (CBSE), Delhi |
| 33 | 9903 | Council for the Indian School Certificate Examinations (CISCE), Delhi |