Nios Open School Admission 2023 10th & 12th in Delhi, Gurugram
Nios Open Board is one of the largest distance education OPEN SCHOOL boards established through the ministry of the MHRD govt. of India in the year 1989. Nios Board has been offered authority throughout by the government of India to conduct the public exam as well as provide 10th class (secondary) and 12th class (senior secondary) level certificates to students. These certificates are equivalent to the certificates provided by CBSE and ICSE or any other state boards. Nios Board takes a profitable step in order to provide a great quality of education for the school dropout school failures students. In addition, Nios Open school is among the three reputed boards, while the other two are CBSE and ICSE and Nios Board is 3rd Largest open schooling board in the world.
Nios Open School Admission 2023 Class 10th, 12th for Current school fail students
In this, All the students looking to take admission in class 10th or 12th for the first time. In other words, those students who failed in class 9th or school Dropouts can apply for 10th and 11th failed students can apply for 12th Nios Open School admission, Who is going to appear for class 10th or 12th for the first time? Nios Open School Admission for these students is divided into two Blocks, Block 1 is for students who want to appear in public exams in the month of March/April. Block 2 admissions for public exams in September/October every year.
If You Want Admission in this category Contact Us Immediately Our Councilors team Will Help & guide You In Your Open School ADMISSION Procedure And coaching Classes For Board Exam Preparation.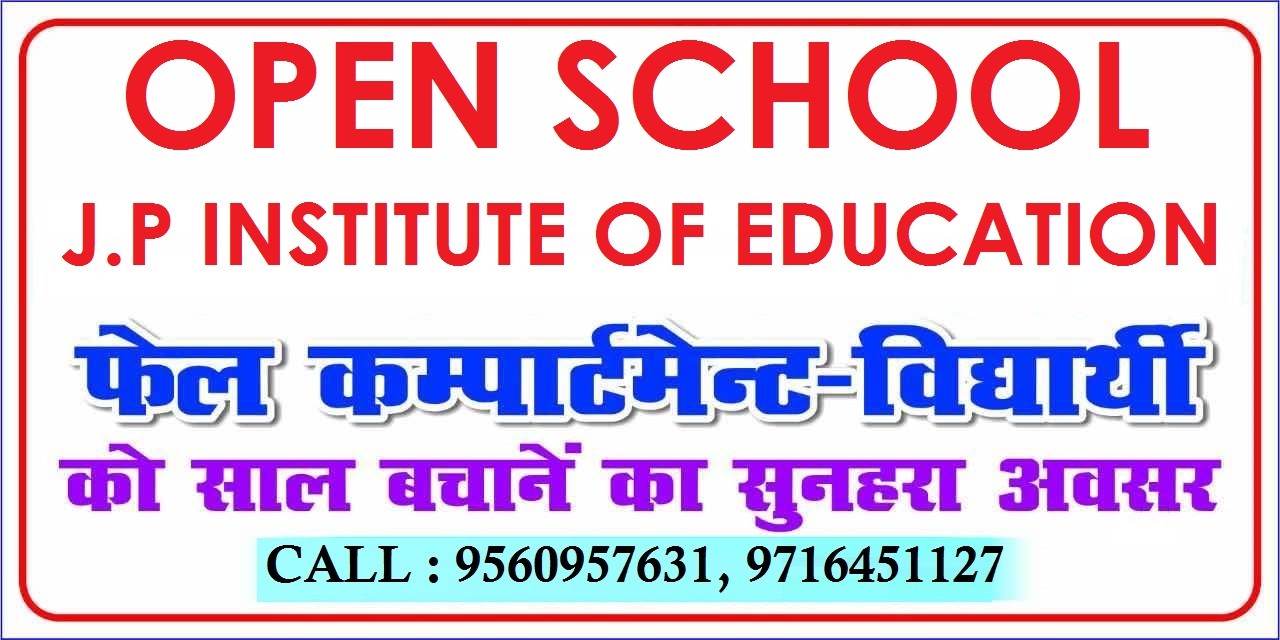 Nios Open School Admission 2023 for 10th & 12th Class Board Fail Students (Stream-2)
This Admission Stream Is Only For The Students who appeared for board exams for class 10th or 12th but Could not clear & failed in all subjects or some subjects. All students who appeared in Board exams from any board recognized in India but failed can apply for this stream. The most beneficial feature for 10th, and 12th fail students is that the student can appear once again within the same year in the board exam of Open School in fail subjects only. This saves Every Student One Valuable Year and they do Have not To wait for Re-Appear In The Next Year.
Therefore Nios Open School Admission Stream-2 Is The Best Way To Save a Year's time. Under This Stream the Credit of Transfer Scheme Open School. Those Subjects In Which The Student Passes (maximum two subjects) can be Transfer To Open School Board. As per Open School guidelines Student Has To Appear In minimum three Fail subjects. After passing the exam the students will get the passing certificate of five subjects.
Nios Open School Learning Admission 2023 for on Demand Exam for students fail in class 10th or 12th.
This Stream is Open School ADMISSION STREAM -3 for class 10th and Open School ADMISSION STREAM-4 for class 12th. With the popular name Nios Open School ON DEMAND EXAM (ODES), it helps & supports students To Appear In The Nios Open School Board Exams When they are sure about their preparations for the exams. In this students can apply any time throughout the year except for the months of April/May and October/November.
Only the students fail in class 10th or class 12th board exams can apply for these two streams. Also, they can avail the facility of credit transfer and can appear only for fail subjects whenever and wherever they want. These Streams Reduces Your Exam Stress And Burden on class 10th or 12th students. Now it is very easy for them to pass class 10th or 12th with Nios Open School ON DEMAND EXAM.